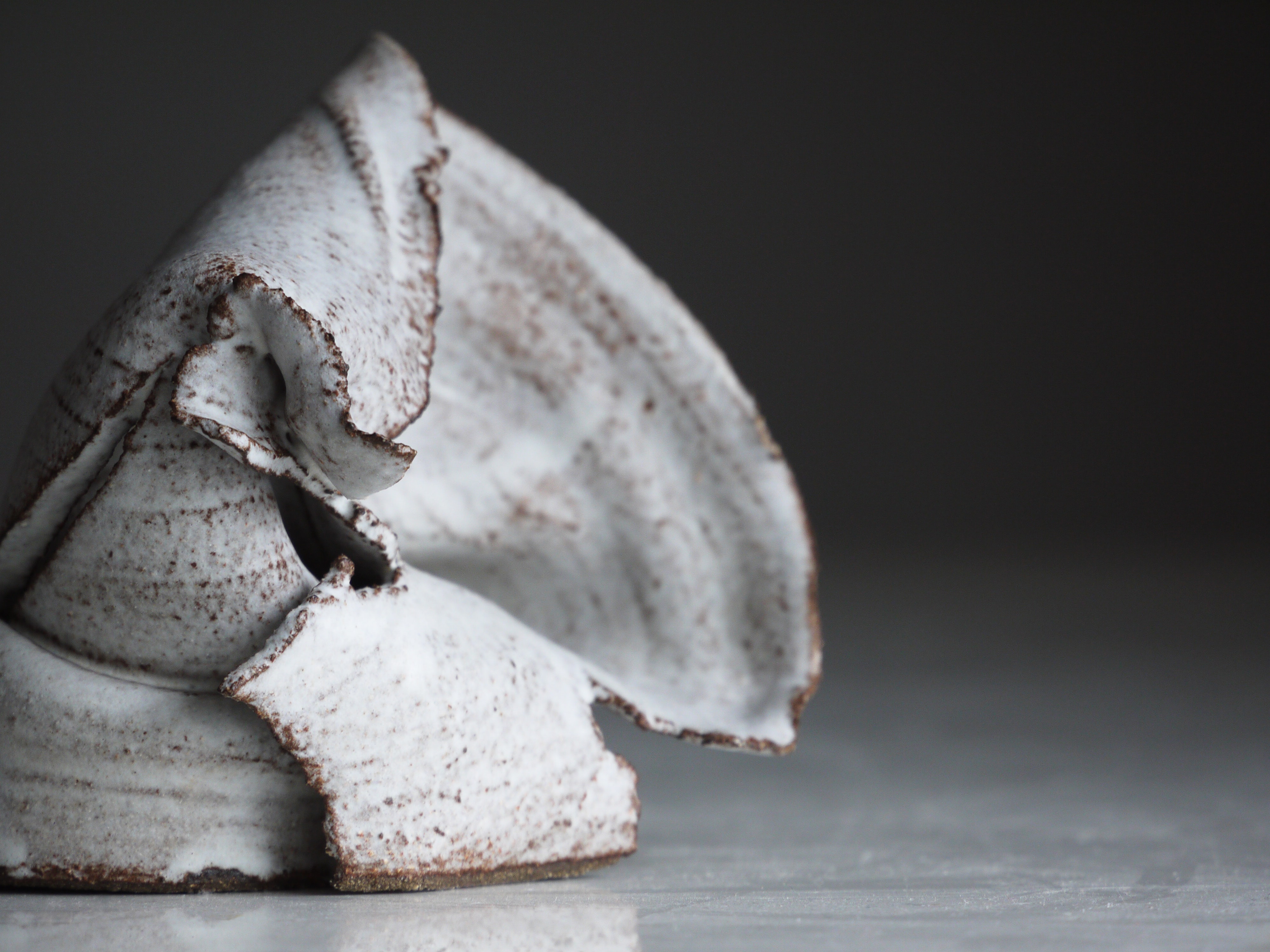 Overwhelmed by increasing workflow and decreasing budgets, many legal teams are turning to Contract Lifecycle Management (CLM) solutions to speed things up. But the promise of more efficient and effective deal flow can quickly fade when CLM tools aren't leveraged well.
Learn how one legal team from an emerging biotech company turned CLM implementation struggles into explosive contract-supported growth. The company's name has been swapped with a fictional placeholder.
As we tell you their story, we'll share what we've learned from dozens of CLM initiatives so you can apply those key learnings to your implementation strategy.
Drowning in Contracts, Racing for Approval
Chris and the rest of InnBio's legal team were drowning in piles of contracts needing approval.
While all businesses have financial and other risks associated with inadequate contract management, InnBio's situation was unusual. InnBio develops innovative cancer treatments, making their workflows literally a matter of life and death. And their success required significant speed.
Most biotechs struggle to get a single product approved for development and sale—InnBio was on the verge of obtaining four approvals in just 18 months.
The only thing that stood in their way was a cumbersome system for processing the thousands of contracts needed to obtain those approvals.
InnBio now has four approved products and obtained approval for product two through four in a window of approximately 18 months. They had three new healthcare products nearing the government approval finish line. During that time, the volume of contracts reached 8,000 one year, then 12,000 the next; the need for change became more and more obvious.
First, some history. A couple of years before this spike in contracting the pace was slower but people were already beginning to think about the future. An executive said, "A friend of mine uses a contract lifecycle management system in his company. Let's do that!"
Choosing and Implementing a CLM Solution
InnBio assigned Chris as the representative from the legal department charged with choosing and implementing a CLM solution. Although Chris had some input, IT led the way – choosing a developer to custom build a solution focused on the IT priorities rather than the legal team's priorities. This is a common problem with CLM selection – the classic buyer vs. seller conundrum. Lawyers, like all non-technical users, prioritize intuitive technology. When lawyers' interests are not adequately represented in the selection criteria, they will feel blindsided and less likely to buy into the level of involvement needed to effectively use the CLM tool.
According to Chris, "It was a disaster."
While the sales team promised systemized workflows, the development team didn't understand InnBio's processes or culture enough to deliver on those promises. In hindsight, InnBio did not understand its own processes well enough to articulate them – a common contributor to CLM implementation failures.
After months of struggle, the IT department offered to build the legal team its own fully custom CLM solution. However, they built the solution using Sharepoint, a technology known only to IT at the time.
Turning to the Marketplace
Frustrated by the lack of responsiveness to his team's needs and unwilling to rely on another customized solution, Chris pushed for a "best in class" CLM solution. The explosive-yet-immature CLM marketplace made the job difficult. It's easy to hit a wall trying to sift through disparate claims about features, functionality and value. Analysis paralysis sets in as technical teams and legal teams pass around online brochures. This was an area where solution consultants could have helped sort through the mountain of options by analyzing the organization, determining actual needs and matching those needs to technology.
Chris was instead paired with a InnBio software evaluator who was experienced in evaluating technological options in general, but not CLM specifically. Eventually, the pair agreed upon a tool. But again, neither Chris nor the software evaluator had a handle on InnBio's processes prior to the demo. The demo looked amazing, but it was only showing the good parts of the solution and did not adequately represent what InnBio's finished solution would look like.
Additional problems arose when Chris struggled with answers to certain of the consultant's questions. Chris, being a lawyer and not a technical person, had no idea what a "workstream" was, but when asked for a number by the consultant, responded with his best guess of eight. The implementation team later determined that InnBio actually needed 32 workstreams. IT insisted they only had the budget for eight; they offered to start out with eight and build the rest internally.
Back to Square One
After all of the selection legwork, Chris was back to square one. Again, the product proved difficult to adopt, partly because the organizational owner of the CLM project had not been clearly delineated. Although Chris understood the need to take responsibility, his responsibility was not clearly defined, and he was not given adequate resources.
Forms didn't work, intake for new deals was slow, data was poor and unsearchable, and everyone continued to use tools like email and spreadsheets because they were faster than the new solution.
Chris finally decided that outside consultants were the only solution. There was resistance from both lawyers and executive leadership, but Chris kept driving one effective argument: "'real companies' use CLM and have legal operations, and we want to be a real company." He gained approval. Fortunately, Chris' use of consultants to cleanse data, adjust how people collaborate through processes, and properly configure the tool was successful.
The changes at InnBio came just in time. Clinical trials were behind schedule, threatening the government approvals the company desperately needed. Clinical trials and the contracts that enable them are essential in developing lifesaving therapies and bringing them to the market.
The head of clinical ops asked Chris if he had any ideas for speeding up the contract process even more. Building on prior successes, Chris reused his "proper companies" argument. This time, he argued that proper companies have highly developed templates and playbooks that make contract lifecycle management a strategic habit rather than merely a technology tool. That kind of change would require outside help.
Chris went back to the leadership team to ask about hiring additional consultants. This time he received a much warmer welcome. Past successes greased the wheels for new initiatives and that's when InnBio turned to Factor.
More Improvements, Greater Speed
Factor helped InnBio with planning, data-driven current state analysis, stakeholder alignment, managing the expectations of senior leadership, playbook generation, implementation, and post-implementation monitoring.
While the legal department and clinical operations had historically butted heads under pressure from executives demanding speed, Factor stepped in as an honest broker. They provided objective data analyses and created a custom improvement process in which stakeholders participated and became aligned.
With Factor's assistance, the contracting systems around clinical trials improved significantly. The team gathered data to describe the contracting practice at InnBio and used data-driven analysis to uncover small process changes that could have big impacts. They purposefully defined problems, identified root causes, and mapped change against an idealized future state.
As a result of Factor and InnBio's combined efforts, Chris reports that "InnBio went through a period of unprecedented growth with multiple product approvals. Most biotech companies do not get a single product approved; we got a second, third, and fourth, all in an 18-month period. In that time, contract requests increased annually by more than 50%. And we did it all without losing our minds and increased customer satisfaction."
By improving contract lifecycle management as a system of people and processes, rather than just implementation of a tool, Factor was able to help InnBio bring lifesaving technologies to market.
Lessons Learned
Selecting, planning for, and implementing CLM technology can be daunting, but if done correctly it can be transformative in terms of efficiency and productivity. Legal teams don't have to do it all on their own. They should plan on bringing in external help and advice so that they can benefit from expert guidance while navigating the CLM implementation processes. Remember, you can implement beautifully from a technical perspective, but still have extremely low adoption.
Lessons that can be learned from Chris's experience include:
1. Assemble the right team and assign ownership from the beginning
Align with key stakeholders, finance and outside consultants from the outset. The planning phase is not the time to cut costs—pay now or pay later! When assigning ownership of the project, consider that the legal department might not be the best choice.
Throughout the project, evaluate how much time teams are spending on the project and bring in external consultants if the work becomes too time intensive.
2. Don't be fooled by flashy technology
Some product demos look exciting but they don't take your organization's processes into account. Understand your processes before the demo so that the vendor can show you information relevant to your organization. And remember – software is just one piece of the puzzle. Clearly define your organization's CLM strategy before you even think about picking a technology and it will be easier to select the right tools.
3. Make data a focal point
Start with an understanding of what data you need to capture. The ideal balance is to include the greatest amount of data possible at the earliest possible moment: no more, no less. Insert as much useful data about contracts as early as is feasible. Companies don't always realize that their contracts database contains a goldmine of information. Implementing a new CLM system should be a trigger point for developing strategies for tapping into this data.
And bear in mind, if the data is not cleansed, the data will be useless – garbage in, garbage out! This means it's necessary to establish a plan for remediating existing contracts. Also ensure that those responsible for uploading contracts include all necessary data fields and do not game the mandatory upload requirement by using spaces or other characters instead of useful data.
4. Be intentional with your strategy and tech
Build your pilot for a representative use case. Start with a workflow of the simplest use case. After that, you can introduce more definition to the problem. Use a small core group to pilot the technology prior to the full roll out. This group can then provide advocacy in the form of positive testimonials and targeted advice.
Reject tools that require significant training in favor of more intuitive options. Make it feel natural. Bring in the services of a consultant to quickly cut through any difficulties with technology. Many tech issues lie in what's called 'PICNIC' (problem in chair, not in computer) and these issues are more efficiently solved by a consultant.
Throughout the process, remember to keep an escape hatch open. When transitioning to something new, do it step by step and ensure that you can revert to the old methods if things don't immediately go to plan. And even if things do go to plan, don't get complacent – aim for continual improvement through constant refinements, solutions and repetitions.
5. Prioritize adoption but don't be afraid to adjust
Work with the team to develop adoption strategies, iterate, get feedback, rethink and regroup. Use a prototype, measure the effects, capture learnings and adjust the build. Cycle through these steps quickly, prioritize and re-prioritize.
Discuss issues with the software vendor and the internal ownership team so that fixes can be found at an early stage. Document all conversations, change orders and solutions. Utilize managed services providers to help with implementation, advocacy and technical support during the organization's learning period and make training sessions mandatory.
Don't try to solve issues in isolation. A successful CLM installation is dependent on legal and IT working hand-in-hand with expert consultants to help shoulder the burden and make the project happen.
At the end of the day, you need real people in the organization to learn and embrace how to use a CLM platform. When things get overwhelming, don't be afraid to turn to help for greater ease in making the most of this new phase of business enablement.